Wood Floor Cleaning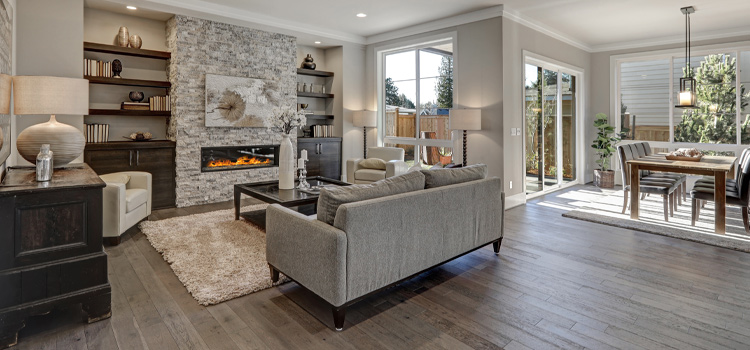 Hardwood flooring comes in many different types. For instance Maple, Cherry, Walnut, Pine, Hickory, and Bamboo, just to name a few. Hardwood flooring is often expensive to purchase and to have installed. It only makes sense to keep it in the best condition you can to get the most out of it. Regular maintenance on your wooden floors will help keep them looking fresh and beautiful!
Niagara's restorative cleaner promotes resilience and durability while extending the life of the floor itself. We use a no-rinse, neutral formulation which makes it safe. The neutral pH cleaner was specifically formulated to be used for damp-mopping and scrubbing of sealed finished wood floors. It is UL classified for a slip resistance finish and is an environmentally responsible product.
Once you determine what type of finish you have on your floors we can provide you with the best possible cleaning solution.
Tile Cleaning
Ceramic tile is one of the most common types of tile found in homes. Because it is so durable it is suitable for almost any room of the house. Ceramic tile comes in lots of colors, textures, sizes and designs which makes it a great solution for flooring.
Vacuuming or sweeping the tile helps maintain the appearance of your flooring. A deep cleaning will help the tile and grout look great for years to come!
Get Started Today
Niagara offers expert wood and tile cleaning. Our courteous and efficient carpet cleaning technicians are trained and nationally certified in all dirt, spot, and stain removal techniques in treatment of all natural and synthetic carpets.